Many people consider e-commerce to be a good business idea currently as online shopping is growing at a rapid rate. Those who already have an e-commerce business are looking for ways to find success in their business. Even though there are numerous e-commerce websites, you can do several things to get noticed and improve sales.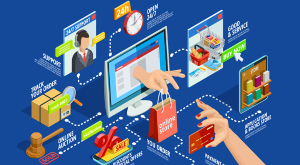 Be it a traditional business or an e-commerce store, every business has its own challenges. You cannot just start an e-commerce website and wait for customers to come to you to make purchases. You have to find proactive customers and take steps to encourage them to purchase from you and come back to you.
Here are some tips that will help e-commerce stores to increase their revenue even from their initial days.
Find Your Target Audience
One of the common mistakes e-commerce owners make is trying to be the solution for every customer. This is not a good strategy for your successful business journey. You need to find the target audience to whom you can sell your products or services. Find the people who are more likely to buy your products. After identifying them, you have to find out what excites them. It will help you to market your product well to them.
The best idea is to sell your products or services to your existing customers. If you focus on customers who are already pleased with your product, you can increase your sales. Provide them with competitive pricing, high-quality products, and excellent customer service, to bring them back. They will also refer your business to their friends and family if they are happy. Several businesses try to attract new customers. But they forget about the strong customer base they already have. It is easy and cost-effective to generate sales from these existing customers. When you try to attract new customers by ignoring the existing customers, you may lose your current customer base.
Provide Cross-Sells And Upsells
Cross-sells and upsells provide additional value for each sale. They can help to develop a strong relationship with your customers, which may encourage them to repeat business with you. Upselling is a selling process in which they are directed to a high-end product from the one they initially considered buying. Cross-selling promotes customers to buy some complementary or additional products along with the ones they buy.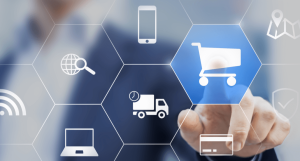 Satisfy Your Customers With Excellent Customer Service
The customer service you provide will bring back your customers. Your service has to continue even after the customer makes sales. As the customer cannot see or touch your products before purchasing through an e-commerce store, you have to be there for them to solve all their doubts regarding the product. Develop confidence in them to buy from you. They must have a feeling that they are free to rely on you even if something goes wrong with the products they buy. Only good customer service can initiate good online reviews, which are very important for the reputation of your e-commerce store.